We are the leading Food Waste Composting Machine Manufacturer in India. The company has great experience in composting machine manufacturing and supplying. The entire range is designed as per the latest requirement which makes their use easy worldwide.
The premium quality Food Waste Composting Machine in India is provided by the company. They are available in different capacity and sizes which can be chosen as per the requirement.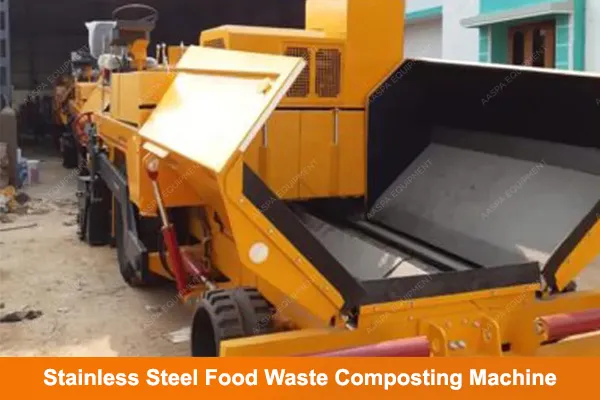 Ask Price
The best quality of the composting machine is provided by the AASPA Equipment Pvt. Ltd. is provided by the company at nominal price. The entire range after passing the strict quality testing are supplied and exported worldwide. We provide the composting machines that are environment friendly which works on less power consumption and provide the best quality of the compost using the food materials and they are highly recommended for domestic use and provide the best quality compost.
If you possess any requirement SS Food Waste Composting Machine than approach us. You can contact us or enquire us for more details.