We are the leading Mobile Concrete Batch Plant Manufacturers in India and provide the best quality of the Mobile Concrete Batch & Mixing Plants in Ahmedabad. We provide the widest range of the Batch and Mixing Plants which can be chosen as per the requirement. These plants are manufactured using the best quality raw materials and are as per the latest standards that makes them favourable to be used worldwide.
They are highly accurate and they can handle large number of the cells. It has fully automatic PLC Control System HMI. It also possesses a separate aggregate machine which can easily measure aggregate, cement, accuracy, water, etc. The size of the machine is very compact and no need to install any ramp for the dumping materials. The wide range of the model like AMP 20, AMP 25, AMP 30, AMP 45, etc. which can be chosen as per the requirements.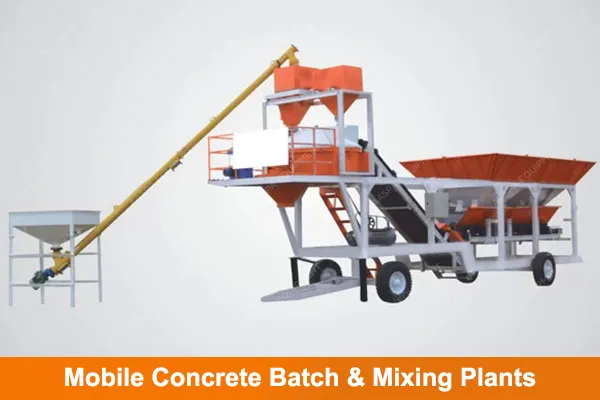 Ask Price
The entire range after passing the stricter quality testing are supplied and exported worldwide. The Fully Automatic PLC Based Control Panel which makes their working quite easy. We also provide the facility of the customization where the design of the machines can be altered as per the requirement.
The AASPA Equipment Pvt. Ltd. is the foremost Mobile Concrete Batch & Mixing Plants Supplier and Exporter in Ahmedabad, Gujarat. If have any requirement related to these Mobile Concrete Batch and Mixing Plant and other construction equipments, we will provide the perfect solution for all your requirements. You can contact us or inquire us for more details.