We are the leading Road Paver Finisher Manufacturer and Supplier in India. They are manufactured using the best quality raw materials which ultimately improve the overall quality of this paver finisher. These pavers are also coming with optional accessories like longitudinal and transverse groove cutter, transport assembly, slope wedges, fabricated rail, transverse and longitudinal pvc water stop inserter attachment which can be chosen as per the requirement.
Features
The features of the Road Paver Finisher are as follows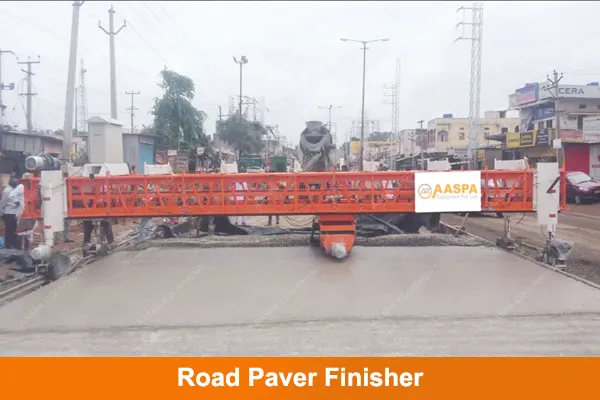 The complete solution related to all the types of road finisher is provided by the company and we are the leading Road Paver Finisher Suppliers in Gujarat, Rajasthan, Madhya Pradesh, Maharashtra, Punjab, Uttar Pradesh, etc.
If have any requirement related to these Road Paver Finisher and other construction equipments, we will provide the perfect solution for all your requirements. You can contact us or inquire us for more details.